What Our Customer Says
These are just a few of our costumers' words of satisfaction. Every feedback email we receive is really positive and encouraging. 
You will be our next witness!
Amlaku is a very skilled language instructor. To date, I have taken over 20 hours of his Amharic language lessons, and my ability has already significantly improved. In addition to being incredibly knowledgeable about Amharic and English, Amlaku is very well-versed in linguistics in general. I have found myself connecting, understanding, and memorizing things that I otherwise would not have, due to Amlaku's ability to reference and explain the cultural, historical, and linguistic nuances underlying both Amharic and English.

In addition to being knowledgeable, Amlaku is also very encouraging, courteous, and professional. While learning a second or third language is inherently frustrating at times, I can say that I truly look forward to every lesson with Amlaku, as he is able to make it as painless and fun as possible. I could tell from our first meeting that he is sincerely committed to my success. I would highly recommend Amlaku to anyone seeking language lessons.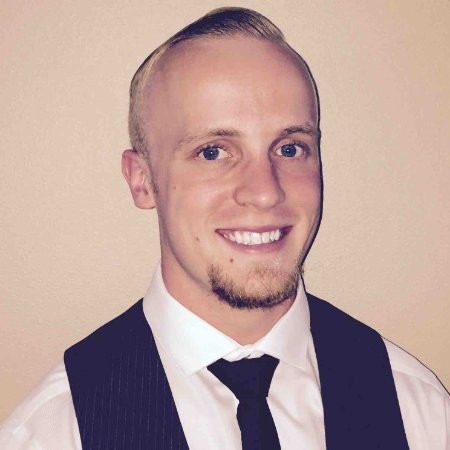 Joseph Nelson
"Working with KHAABBA is
really great. Quality work is delivered on time and we always are happy working with."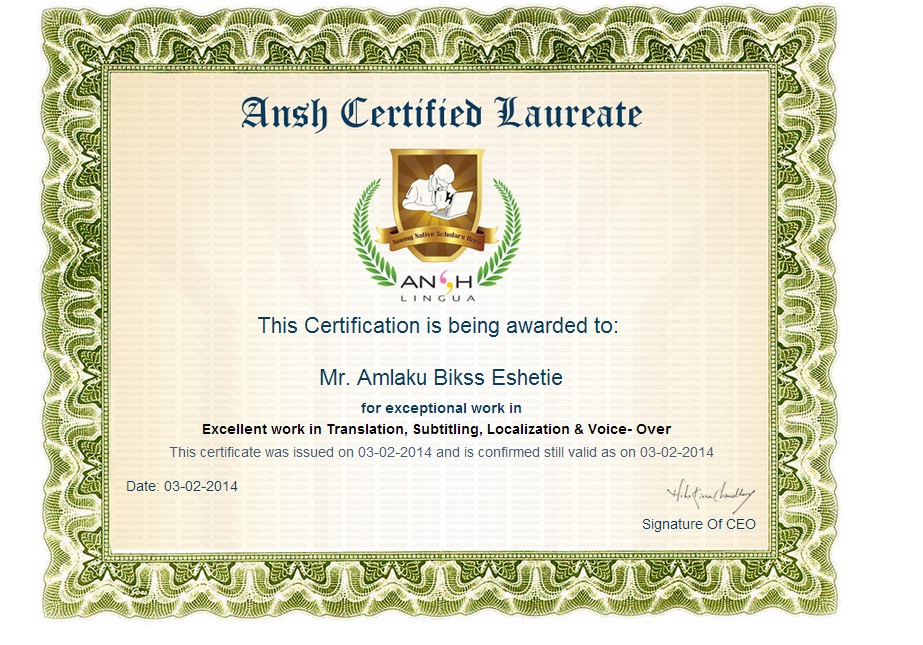 ANSHI International Trading
India, Asia and Europe
"Hello Amlaku.
As we approach the end of the year, I would like to extend my gratitude and appreciation for all of the hard work you have carried out throughout 2014 and I hope we can continue working during years to come. Our translators are the key to our success and you make my life a little less difficult because of your professionalism, reliability and commitment to quality. Let me assure this is not a corporate mass email, but rather a personally-motivated message that I am only sending to those very few translators who are life-savers to me because you have realized the importance of partnering with us in order to provide a good customer service and who let that commitment show every single day.
Thanks for being part of my team!
Merry Christmas and Happy New Year!"



Martín Ariano
Translation Project Manager